Politics
KIIR chief remembers Sardar Abdul Qayyum Khan on his death anniversary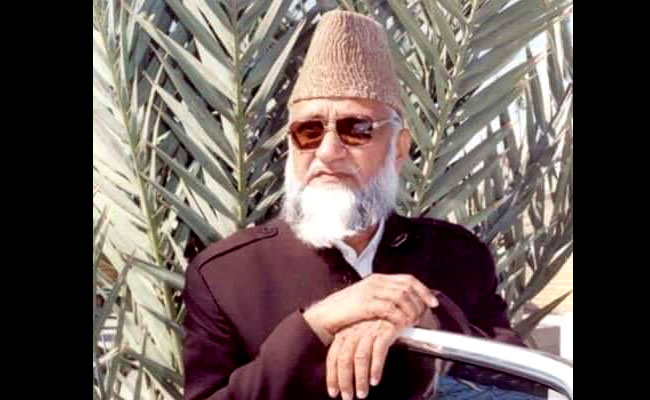 "Khan was a great thinker, a dynamic and visionary politician blessed with vision that transcends present state of affairs"
Islamabad: Chairman Kashmir Institute of International Relations Altaf Hussain Wani has paid rich tributes to former prime minister of Azad Kashmir Sardar Abdul Qayyum Khan on his 8th death anniversary.
In a statement issued here today, Wani while referring to deceased leader's political and social services for the people of Kashmir said that Sardar Sahib was a multifaceted leader whose indomitable role in the freedom movement, untiring struggle for the welfare of people of Azad Kashmir peerless contribution to strengthen democracy and democratic institutions in the liberated territory would be remembered for a long time in the annals of Kashmir history.
Recalling his years' long association and camaraderie with Mujahid-e-Awal, Wani said that Sardar Sahib was one of the great and finest political leaders Kashmir has ever produced. "He was a great thinker, a dynamic and visionary politician blessed with vision that transcends the present state of affairs", he said.
He said that Sardar Sahib had a great command of the existing political challenges and regional security concerns. "The foresightedness of the deceased leader can be gauged by the fact that the daunting challenges the Kashmiris and Pakistani nation are facing right now have been pointed out by him several years ago", Wani said, adding that he was an institution in himself.
"Being a strong proponent of Kashmiris' right to self-determination, Sardar Abdul Qayyum Khan on the one hand strengthened the freedom movement of Kashmir while on the other he left no stone unturned in mitigating the sufferings of the Kashmiri migrants who were forced to flee away their homeland by the Indian occupation forces", the KIIR chairman said, adding that being a man of wisdom and foresight his absence would always be felt in the region's political and diplomatic circles.
Wani said that the deceased leader had left behind a proud legacy that will continue to inspire and serve as a beacon of light for the upcoming generations of Kashmir.